Tonight, on our way home from our Japanese lesson, Mike and I stopped at a konbini (convenience store.)
While there, I got a pumpkin ice cream from Haagen Daz (not that good. It literally was pumpkin ice cream with no spicing or cinnamon. Blah.), Mike got a pickled ginger soda (tastes like regular ginger ale, he said) and I saw a unique to Japan entity I had to get: the limited edition food item.
Every so often you may read about some weird flavour of chocolate bar or drink from Japan. There was a cucumber Pepsi a few years ago and Kit Kats come in all flavours under the sun from apple to butter corn and lemon vinegar. I know, right? Normally these come out in the spring and fall.
While I always look for weird Kit Kats, I have yet to see one. However, the drink I saw tonight was Mont Blanc Pepsi. It is fall here (although it does not feel it) and the stores are full of apples and chestnuts, which they like to use in desserts. Mont Blanc is a crazy chestnut flavoured pastry available in bakeries here and is whipped cream and pureed chestnut filling, meant to resemble France's Mont Blanc peak.
The drink is suppose to taste like nuts and snow, which is exactly how I want a drink to taste.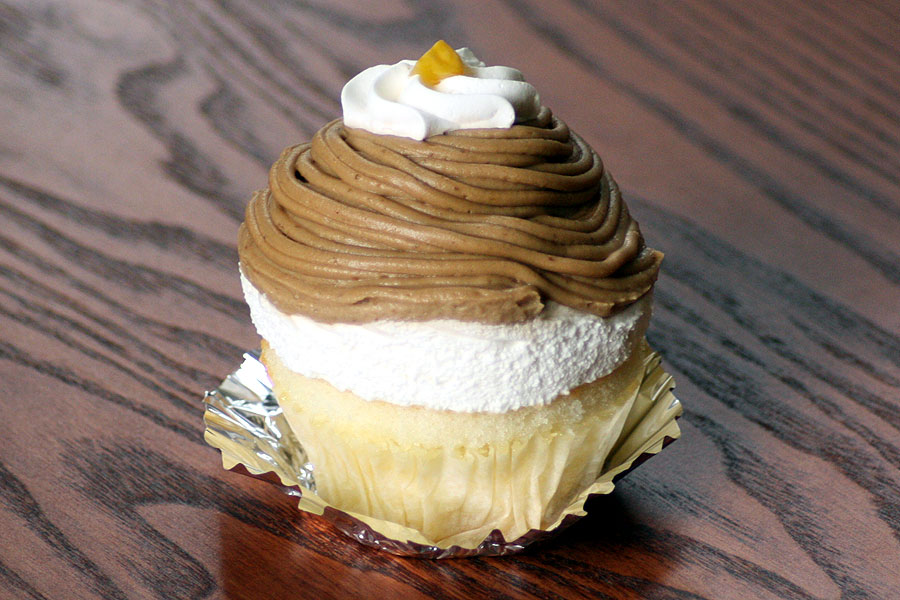 See the resemblance between the dessert and the mountain?
Pepsi Mont Blanc tastes faintly nutty, quite creamy and is not as sweet or thick as a normal Pepsi. Honestly: pretty good. I will probably have another bottle of this stuff before it disappears from the combini shelves forever. It was just released today, so I guess I got lucky.
3 Responses to "drink-a-day: pepsi mont blanc"
on 27 Oct 2010 at 6:51 am Chris




I love these strange options.




Green tea Kit Kats are delicious and addicting. 🙂




when i first got here there was pepsi white (november 2008), which was like a yogurt flavored pepsi. earlier this spring they had another weird seasonal flavor of pepsi but i forget the name now…theres always something interesting to find in the carbonated section of the family mart