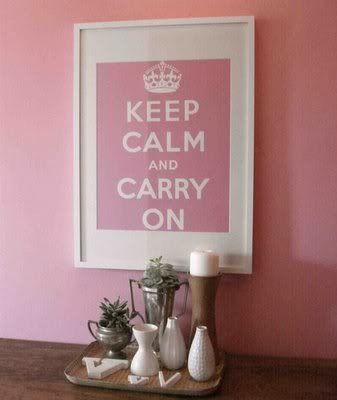 Maybe you know someone with one of these World War II era poster reproductions; they are quite popular these days, showing up in all sorts of different colours.
Available at Etsy through sfgirlbybay for $30.50 US, incl shipping.
However, since I'm Albertan, I tend to favour my own nostalgic PSA posters. Behold:
I am in love with so many things about this poster. It is an image from the Provincial Archives of Alberta, and available for sale as reprints.
Alberta, if you did not know, is one of the only rat-free areas of the world and has been so for over 50 years. The other areas include the Arctic, the Antarctic and some islands. Under Alberta's Agricultural Pest Act, anyone found to be raising or harbouring rats could face a maximum $5,000 fine or 60 days in jail.
Think of the fines if you had a rat king under your care. *Shudder.*
Available at Vivid Print for $38/$68.